Bechtel Madison, Whitney Anna, Walsh Rebecca, Sands Hallie, Rossini Sienna, Marrocco Savannah, Bracken Hannah, Intrieri Allison , Finnegan Kelsey, Delapenha Jamie, Bruder Caroline, Colecchi Talia, Buckley Emily, Abernathy David, Bleyer Annamaria, Bodemer Jillian, Borgen Breanna, Citro Sophie, Holt Justine, Infante Erin, McCray Emma, Pasternak Tillie, Potts Monica, Roach Mackenzie, Saccoach Riley, Smith-Granger Chanel
Variation on the theme Group of objects
The work stems from the elaboration of "Bacterio", the famous decorative pattern created by Ettore Sotsass, an Italian architect and designer famous for his long collaboration in the Olivetti company. The goal was to create a group of vessels that could be observed as a whole. To achieve this, the process is divided into two distinct moments. First the formal search for the vase itself, homogeneous in research and technical execution. Then the decorative phase in which each student has elaborated a different pattern in black and white associated with a uniform color. the element of variety is the one that suggests a rhythmic reading to the group of objects and that defines them as a whole.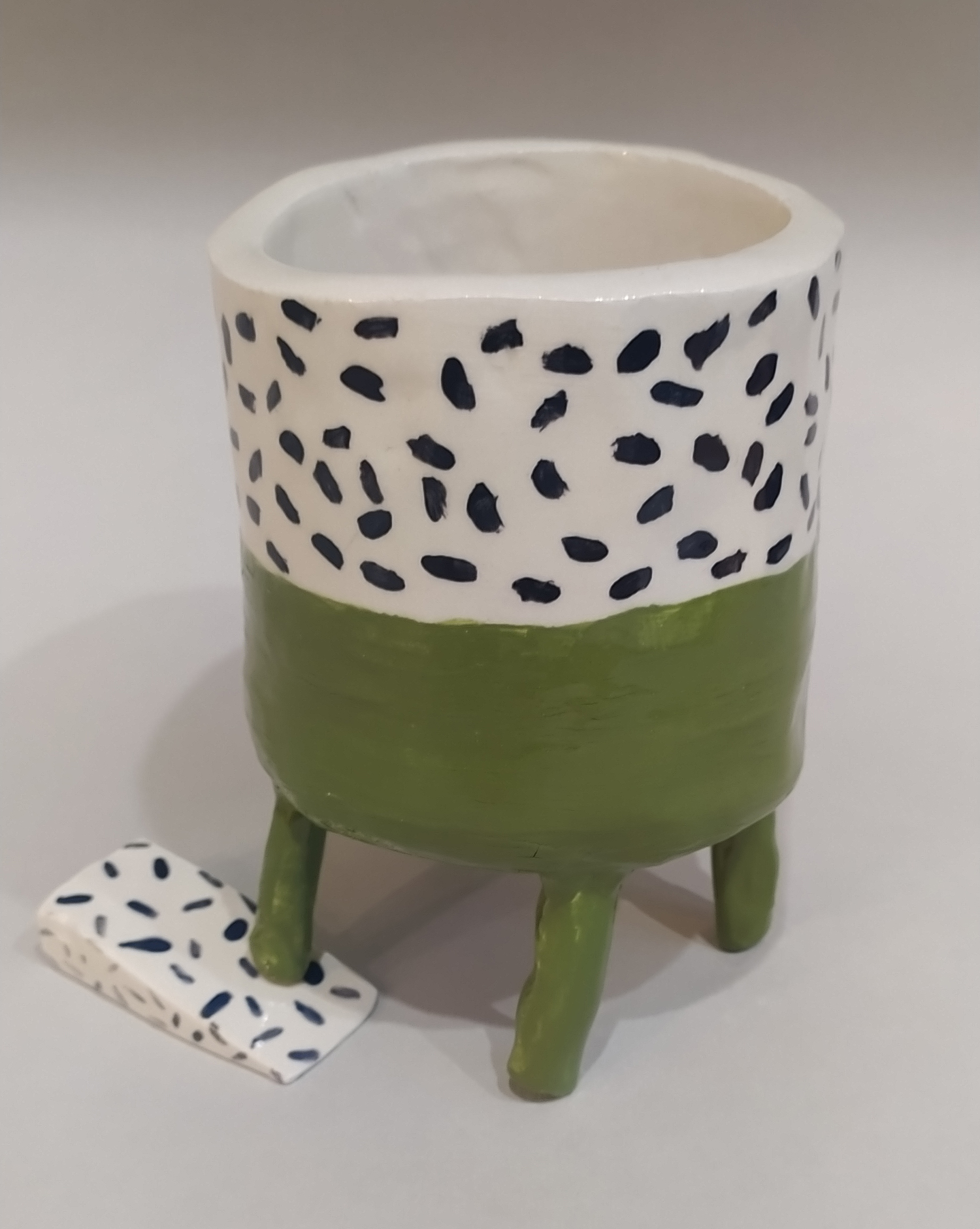 Claire Ryan
Intro to Digital Photography – University of Alabama, AL – A4
Inkjet Print
Emma Fender
Street Photography
University of Georgia, GA – A4 Inkjet Print
Emma Fender
Street Photography
University of Georgia, GA – A4 Inkjet Print
Ellie Lindsey
iPhoneography

Lilian Shevlin
iPhoneography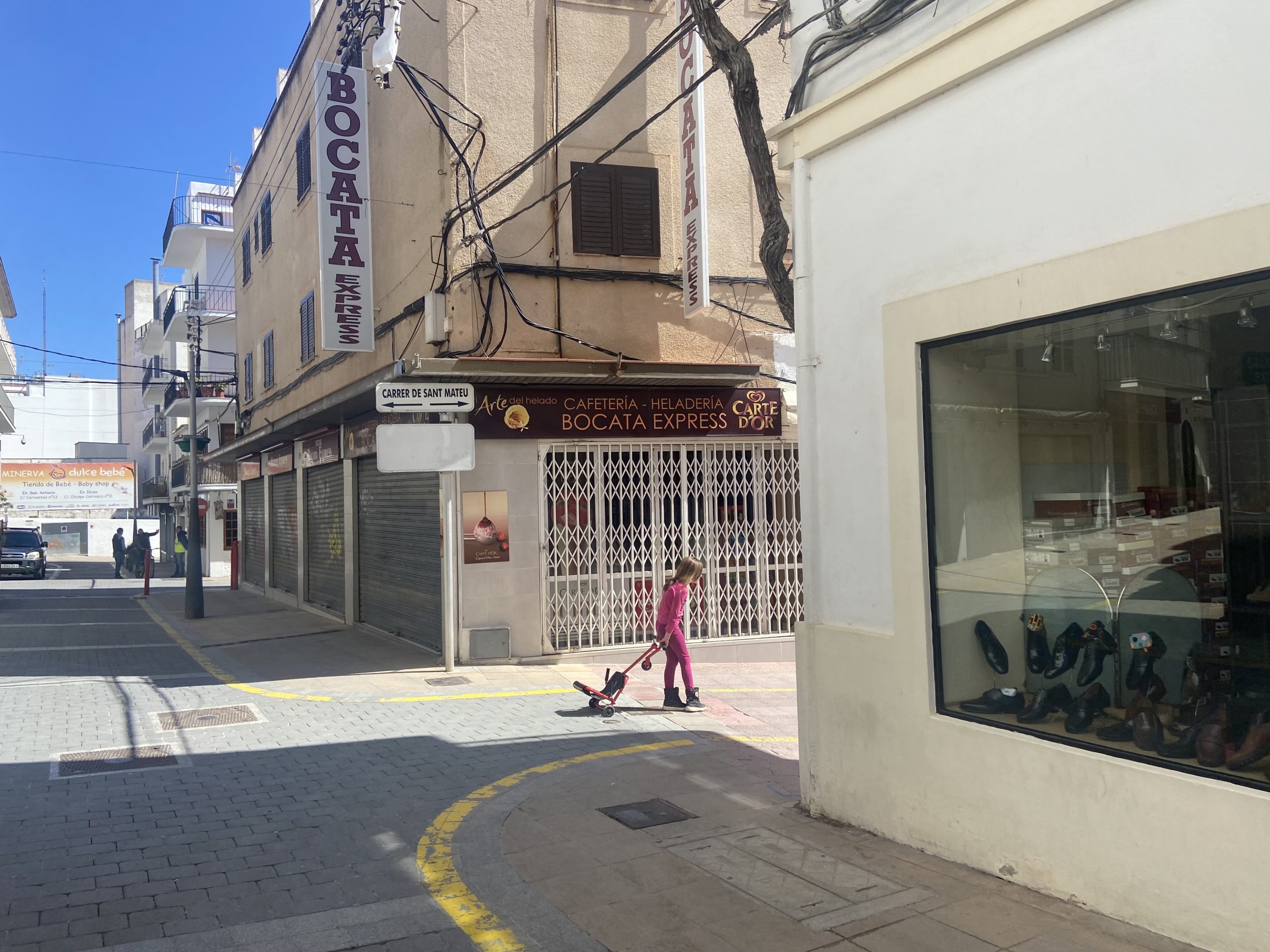 Danielle Hardy
iPhoneography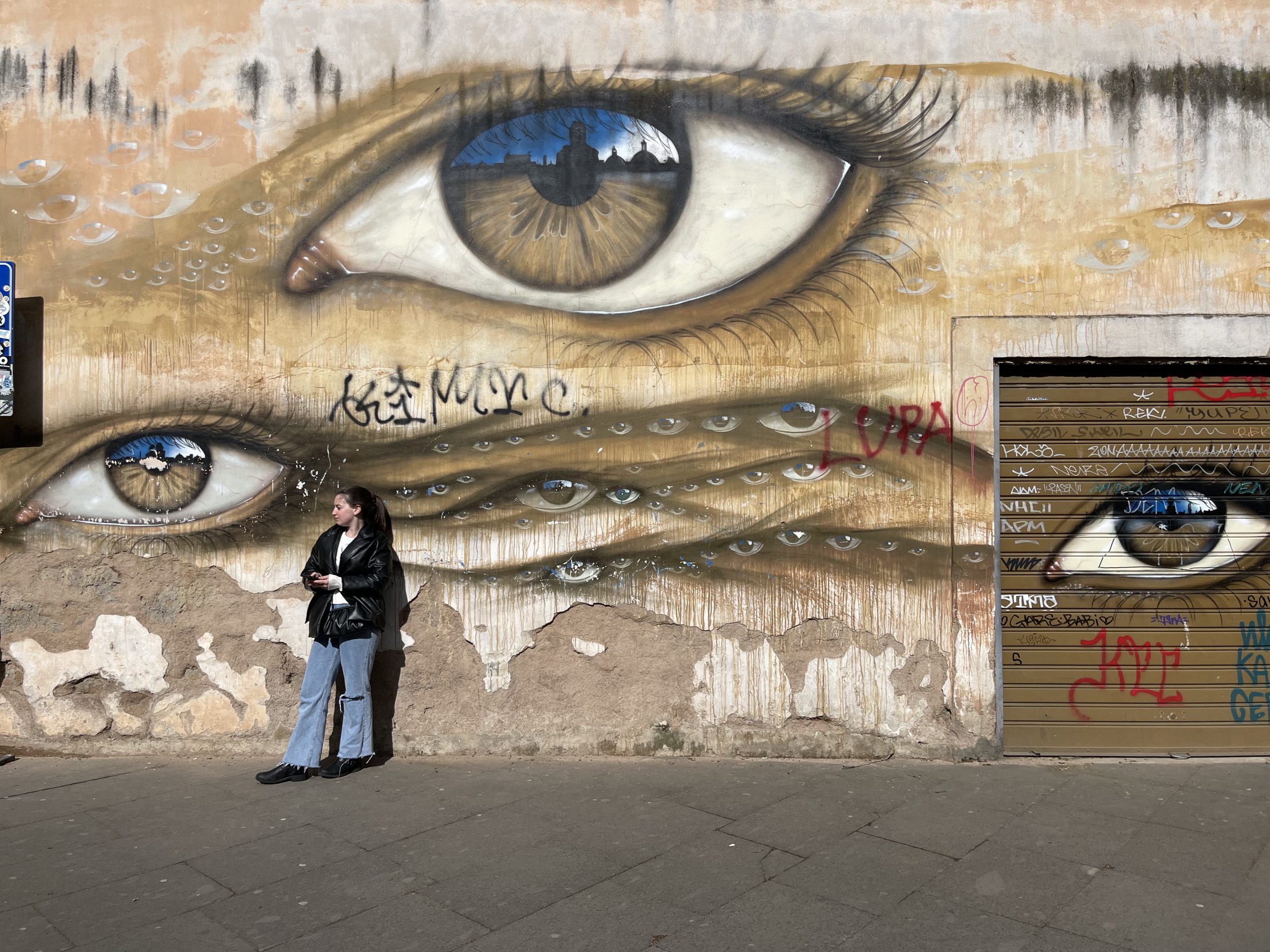 Logan Connealy
iPhoneography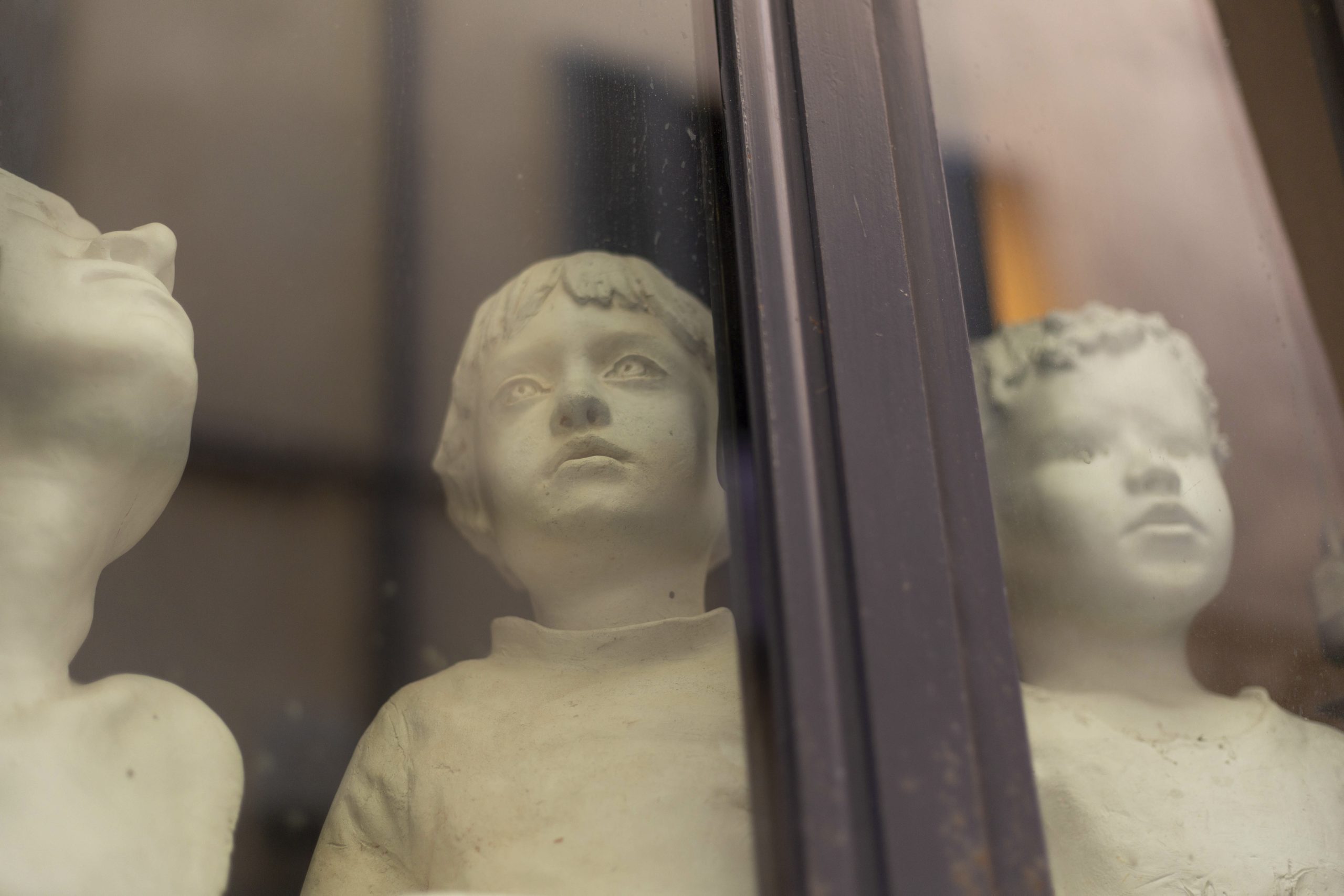 Isabella Parente
Street Photography – New School, NY – A4 Inkjet Print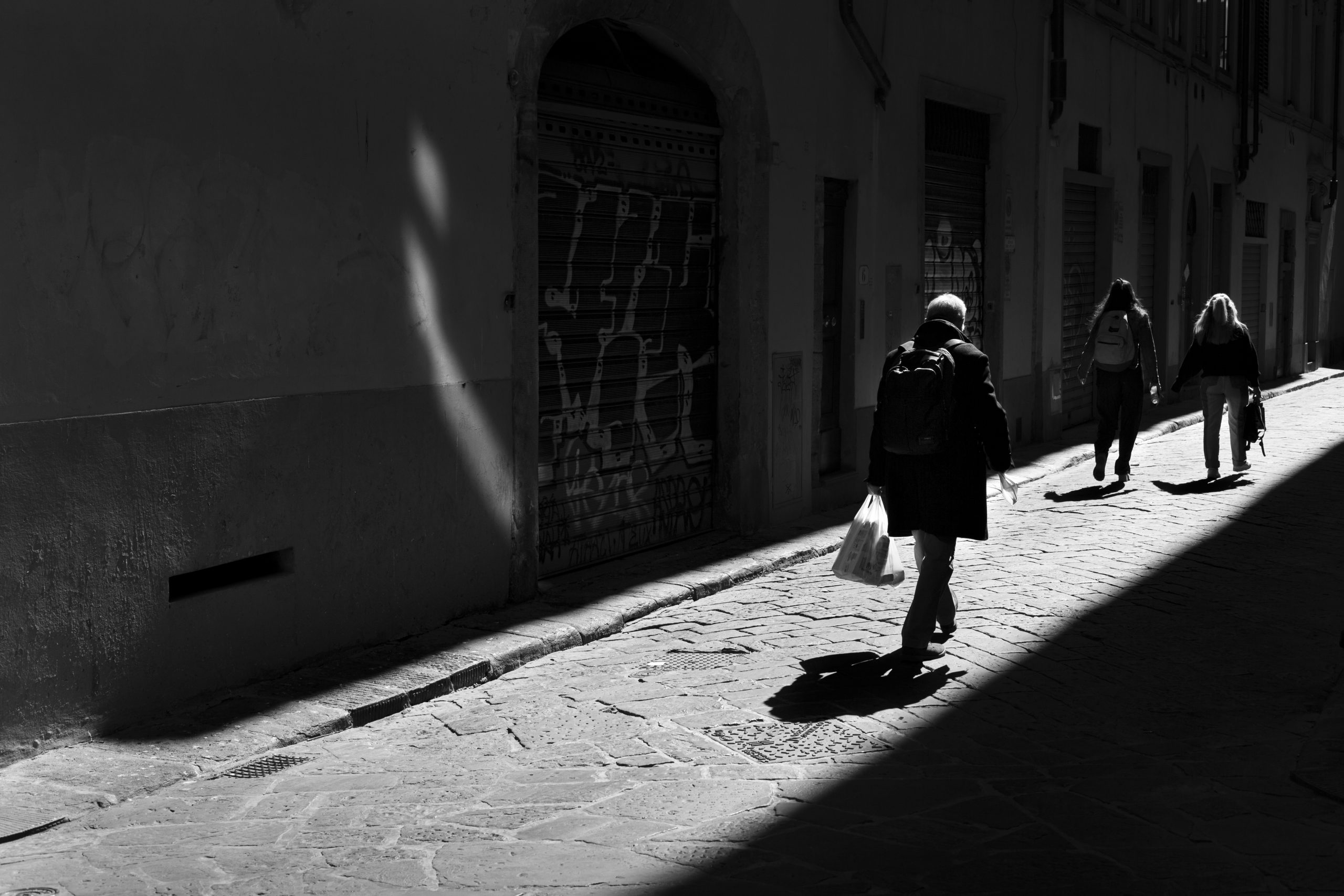 Isabella Parente
Street Photography – New School, NY – A4 Inkjet Print
Emma Fender
Street Photography
University of Georgia, GA – A4 Inkjet Print
Charvi Shah
iPhoneography.

Devon Dooley
iPhoneography

Logan Connealy
iPhoneography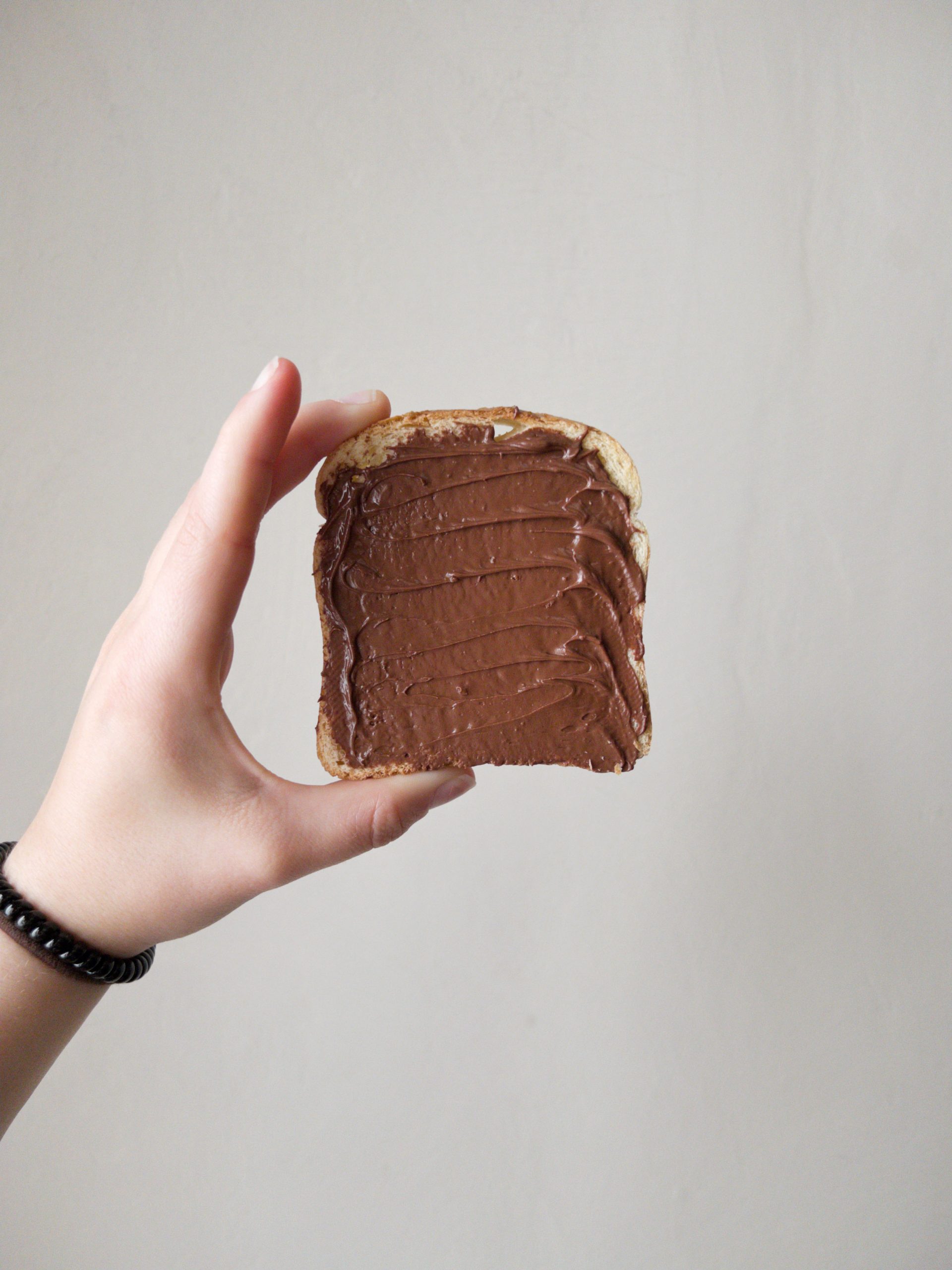 Lorelei Douds
iPhoneography

Cecilia LeBlanc
Looking Within
oil on canvas
Eastern University
When creating art I find that I struggle to connect myself into my own work. I get so caught up in trying to copy famous artists that I never truly find my own style or ideas. When reading about Andriano Olivetti and how he integrated creativity into his company and allowed artists to incorporate their own ideas into the typewriting business it inspired me to literally place myself into my own work. While giving a contribution to Olivetti's incredible accomplishments of not only his typewriters but also for changing the idea of the workplace, I include in my paintings my own uniqueness and individuality. My love for the human figure and portraiture is shown through my work as I strongly believe that your work should be something you love and are interested in.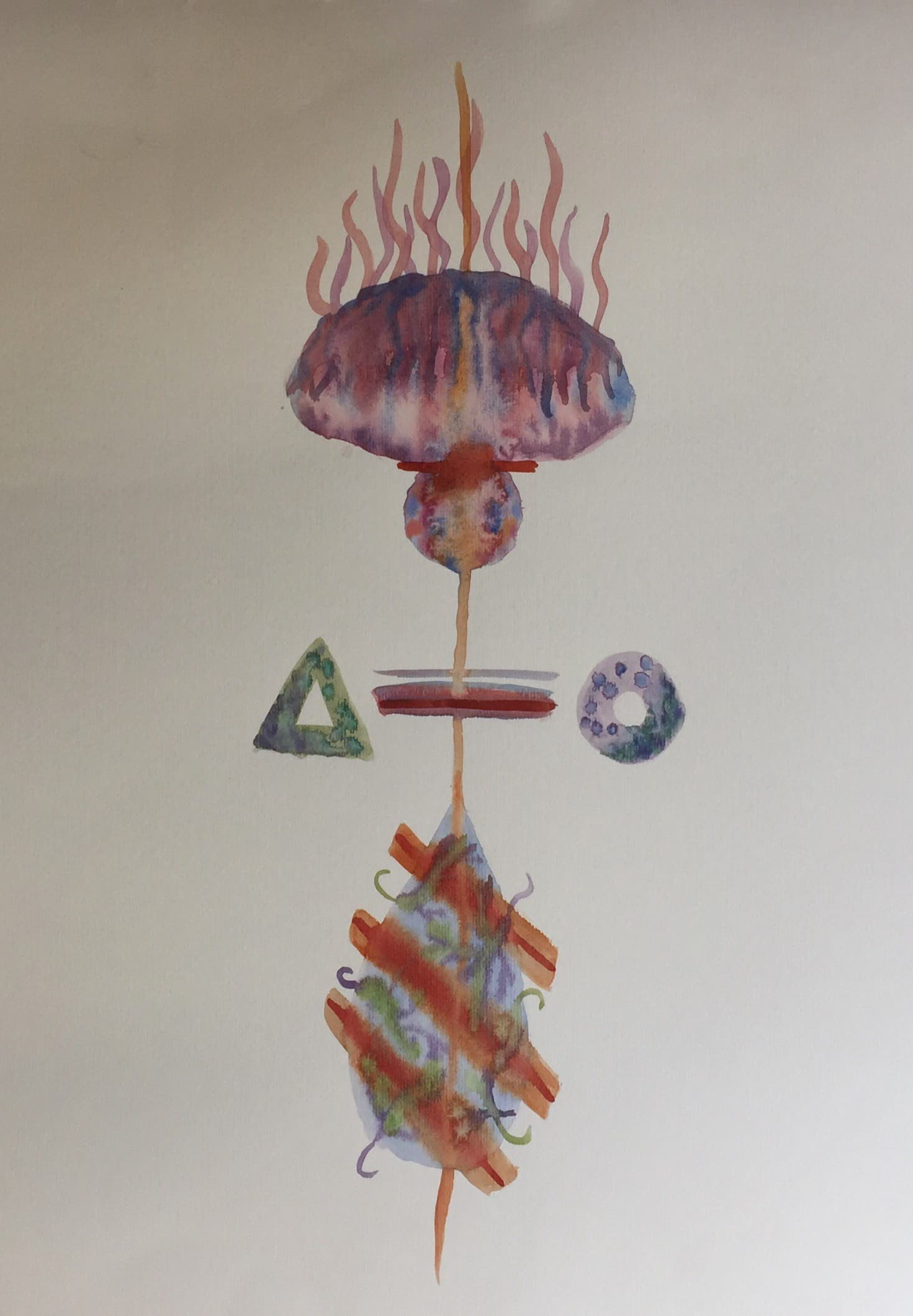 Natasha Marie Kam
Outside the Kitchen Window
20 by 27 inches; watercolor
Middle Tennessee State University
This abstract watercolor is inspired by Emma Larsson. I wanted to take apart, then combine, elements Larsson uses and add my own twist to it. Using free-flowing and impromptu technique to create a series. Also working by my kitchen window, and took influence from objects and designs I saw outside.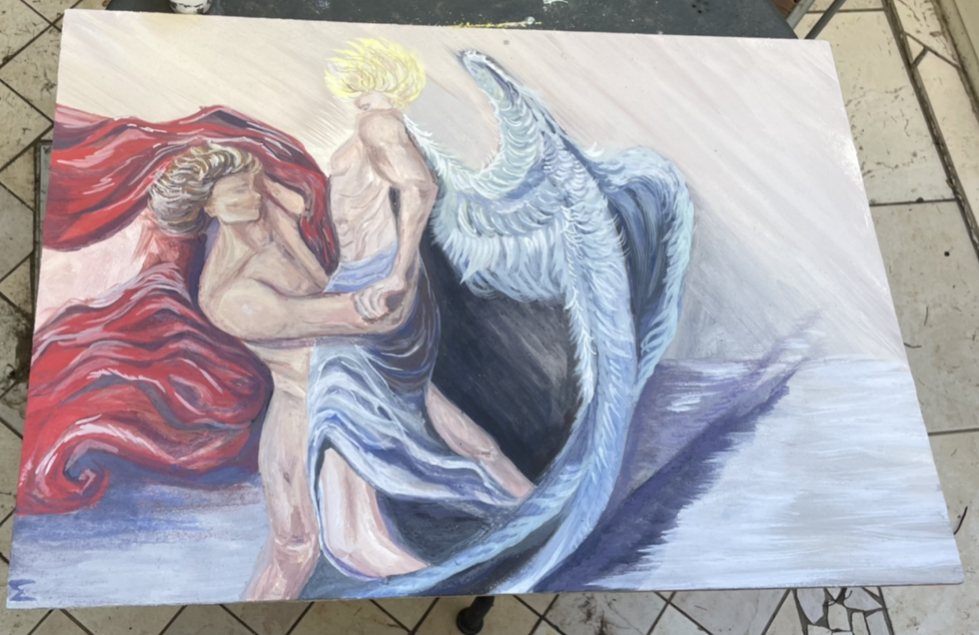 Estelle Sweeney
"Wrestle with an angel"
24in by 20 in
University of Colorado boulder
The wrestle humanity has with destruction and beauty is shown within the devil's outreached positioning grabbing onto the angel. Transitioning from industrialization and capitalism to a utopian society is shown as a struggle through this painting. The angel is supposed to represent humanity moving on from destroying our world and morphing into the next era of clean energy and existing with nature even within our cities, the devil is the other side of humanity holding onto riches and rags, scared to move into the next phase of reality.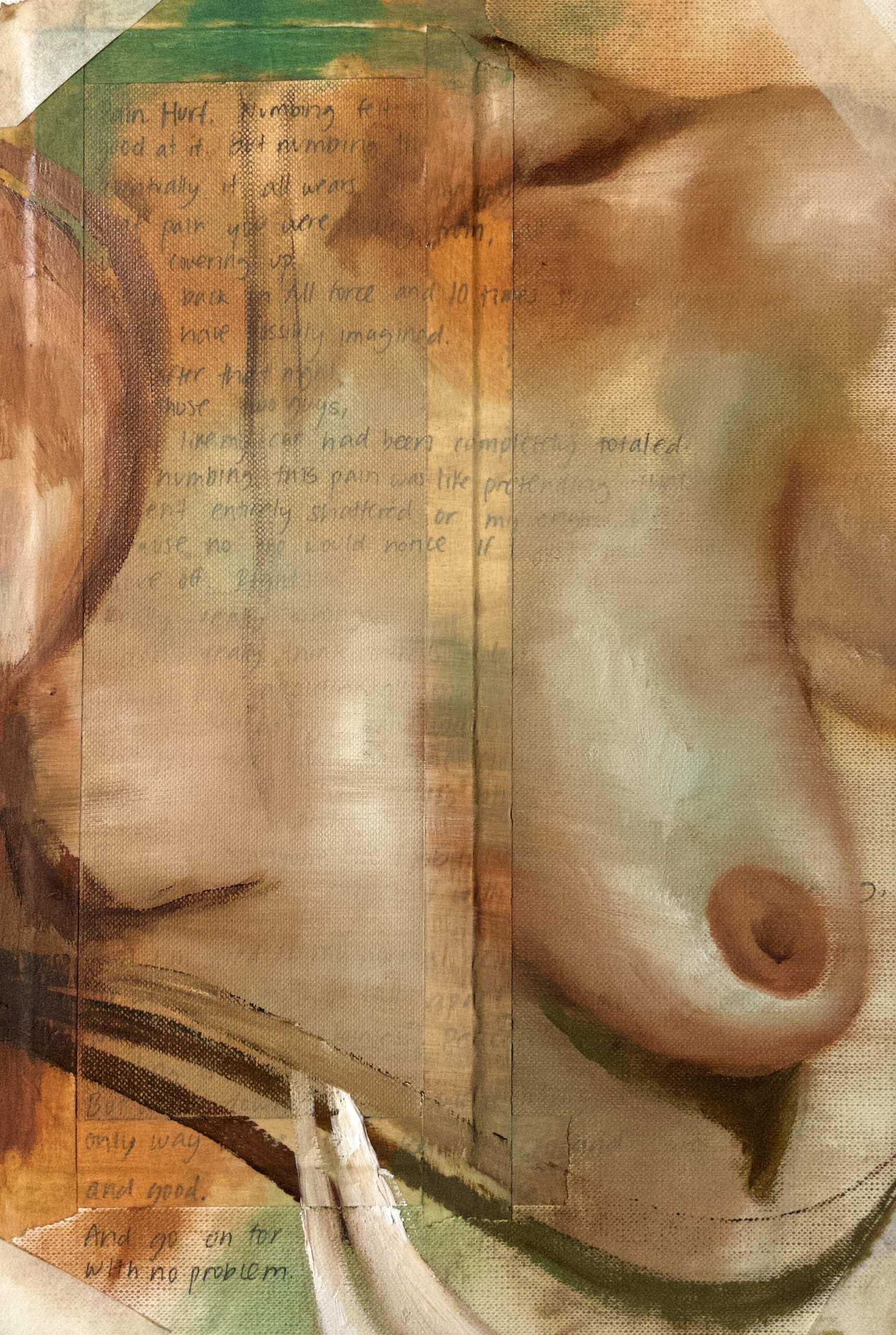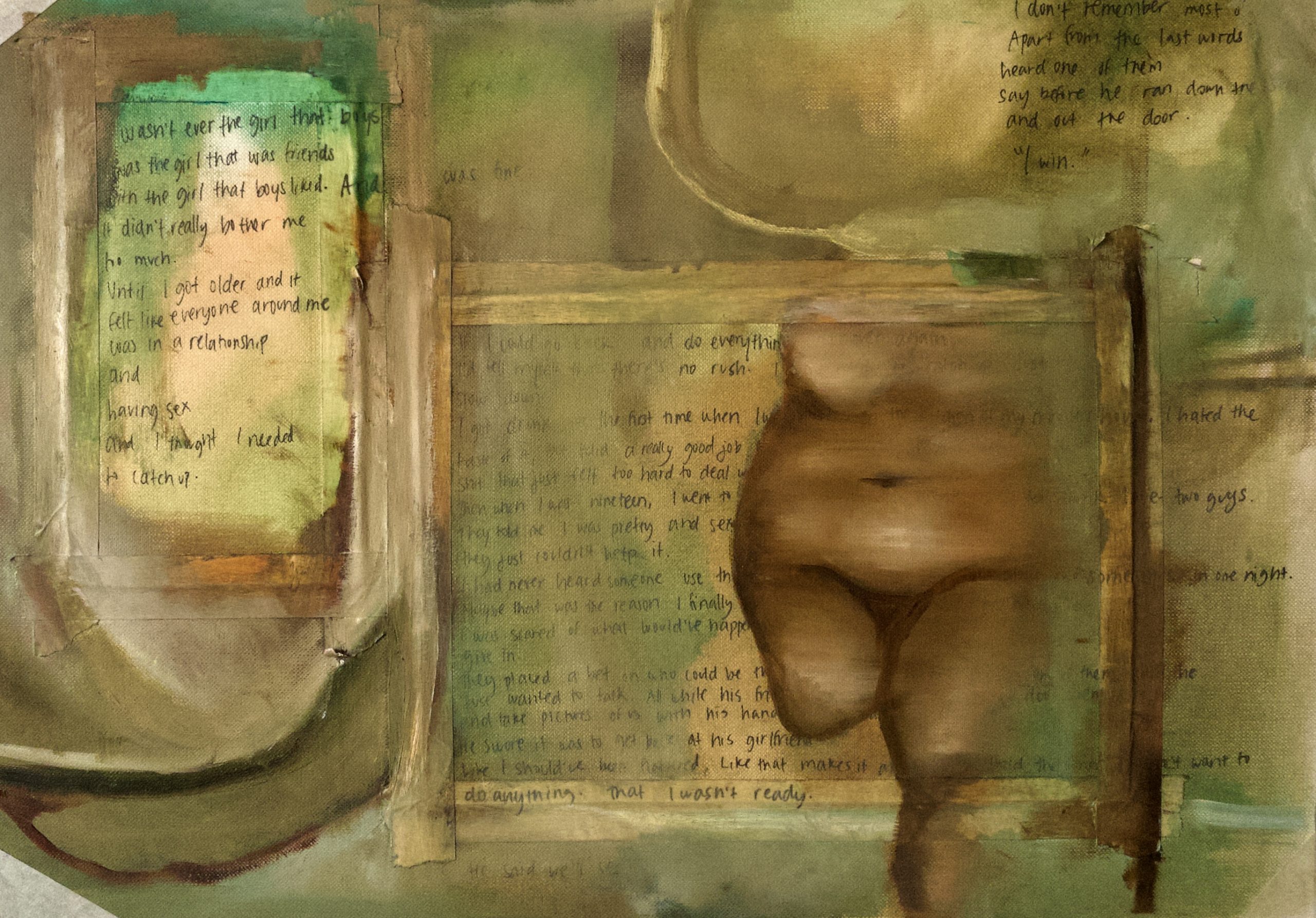 Charlotte Holder
Normal Bodies Oil Painting,
20×25, 20×25, 30x40cm
Santa Clara University

In an effort to heal the trauma that lives in my own body which therefore deems it imperfect, I decided to create a series of paintings that establishes a space for misrepresented and undervalued bodies that previously were stripped of a space such as this. In this series, I employed the use of oil paints and handwritten poetry to create unique abstraction. I used a limited color palette, and I gathered inspiration from 1960s Italian artists like Mario Schifano and his use of geometric lines/shapes and figure illustration.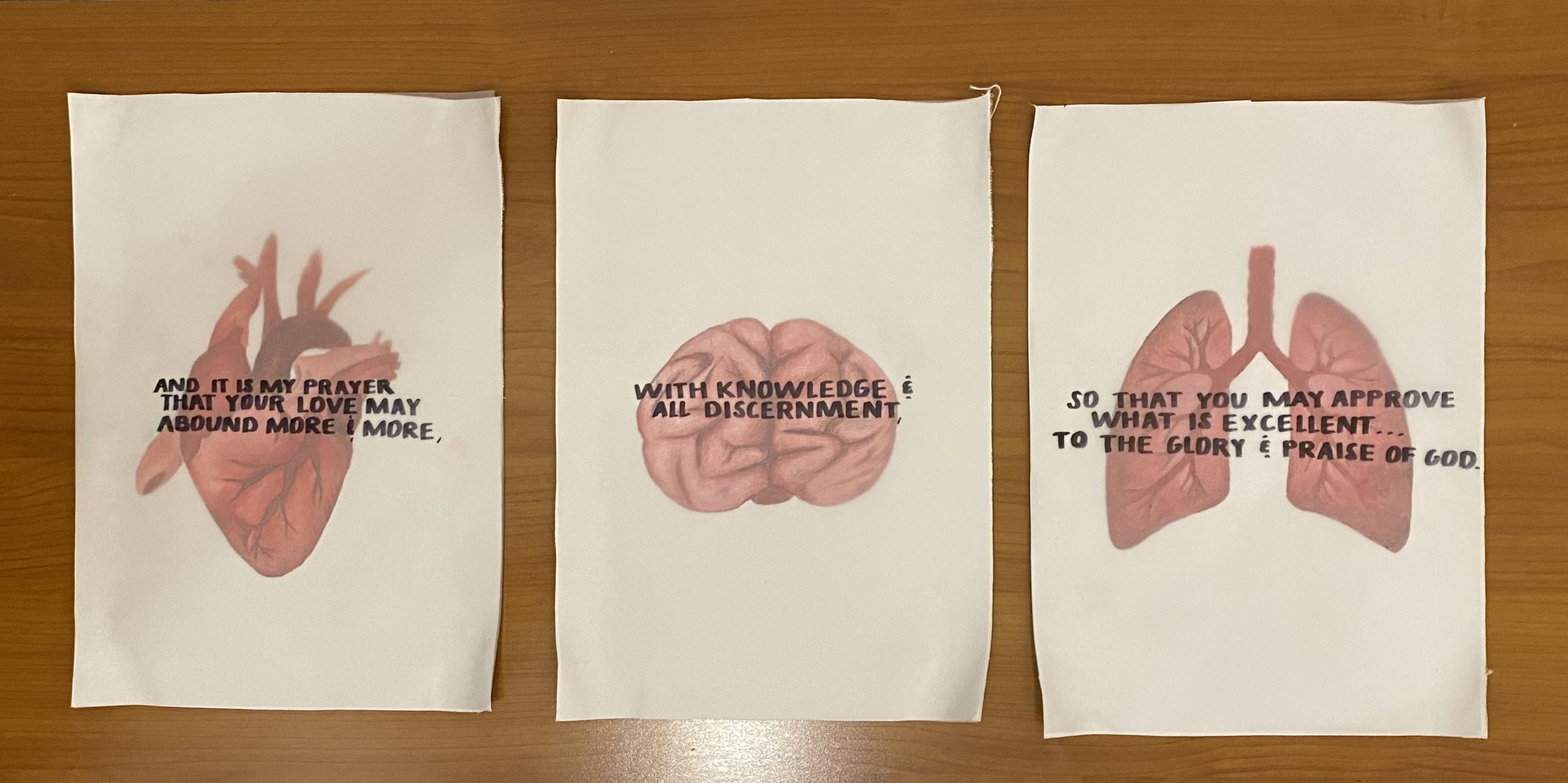 Anne Sipos
Philippians 1:9-11
3 20x30cm pieces as a series, mixed media on canvas
Arizona State University
"Philippians 1:9-11" reflects on Paul's words to the Philippian church in the Bible, and it is what is quoted in this series of work. Underlying this verse is a process. A process that starts in the heart, infiltrates the mind, and leads to the becoming of everything that one breathes from their lungs. In this case this process is in the context of someone coming to a belief in Jesus Christ and it becoming all of who they are. 
As I was creating the "Philippians 1:9-11" piece, I had the concept in mind. It was something that I could meditate on and let permeate my thoughts, as well as dive deeper to try to depict something so complex simply and visually. It helped me contemplate and process this section of Scripture in hopes that viewers will be able to do the same and make it applicable to their own lives.
McKenna Lush
Lemon Tree
20 inches x 27.5 inches, oil paint
University of Kentucky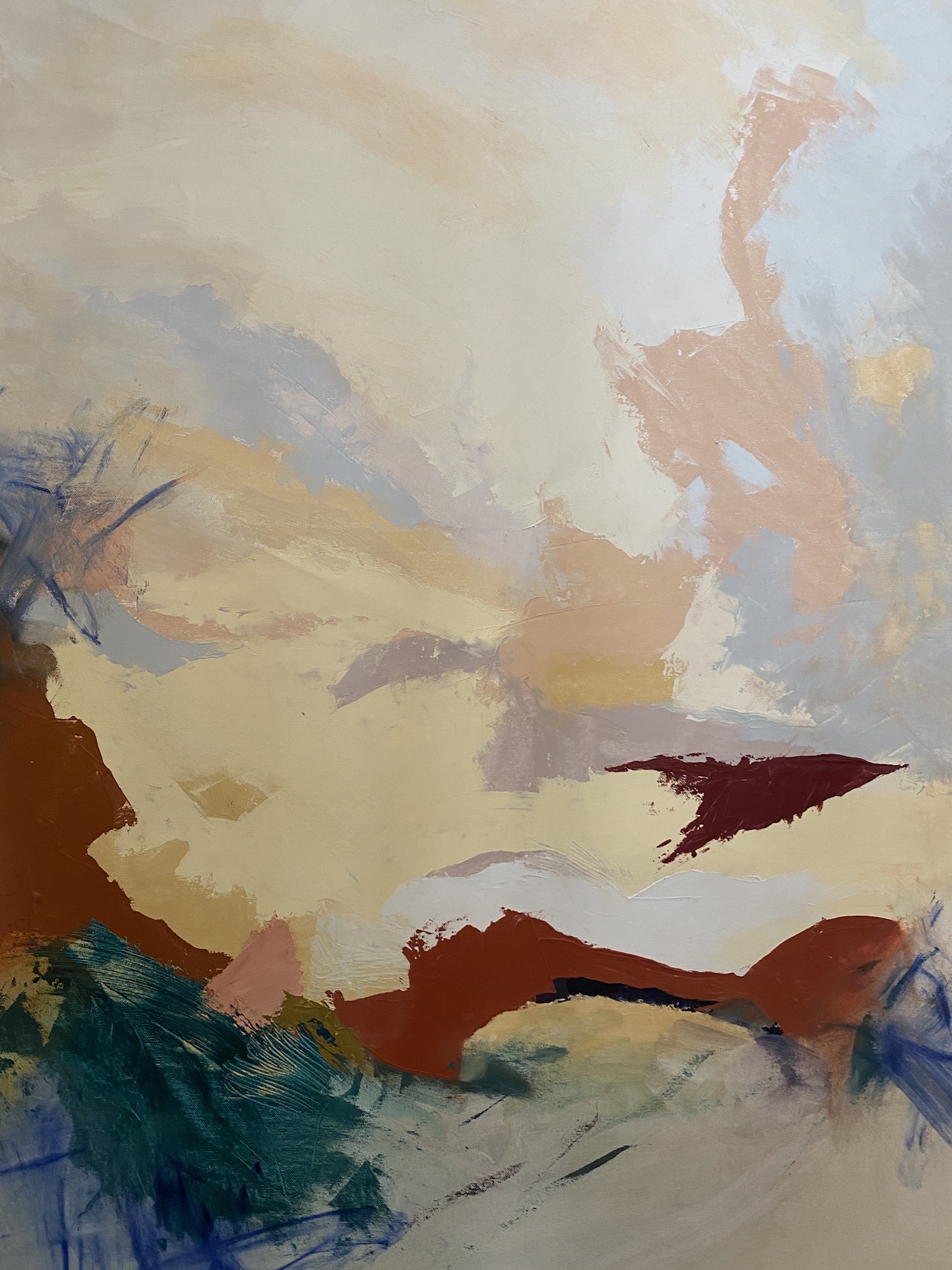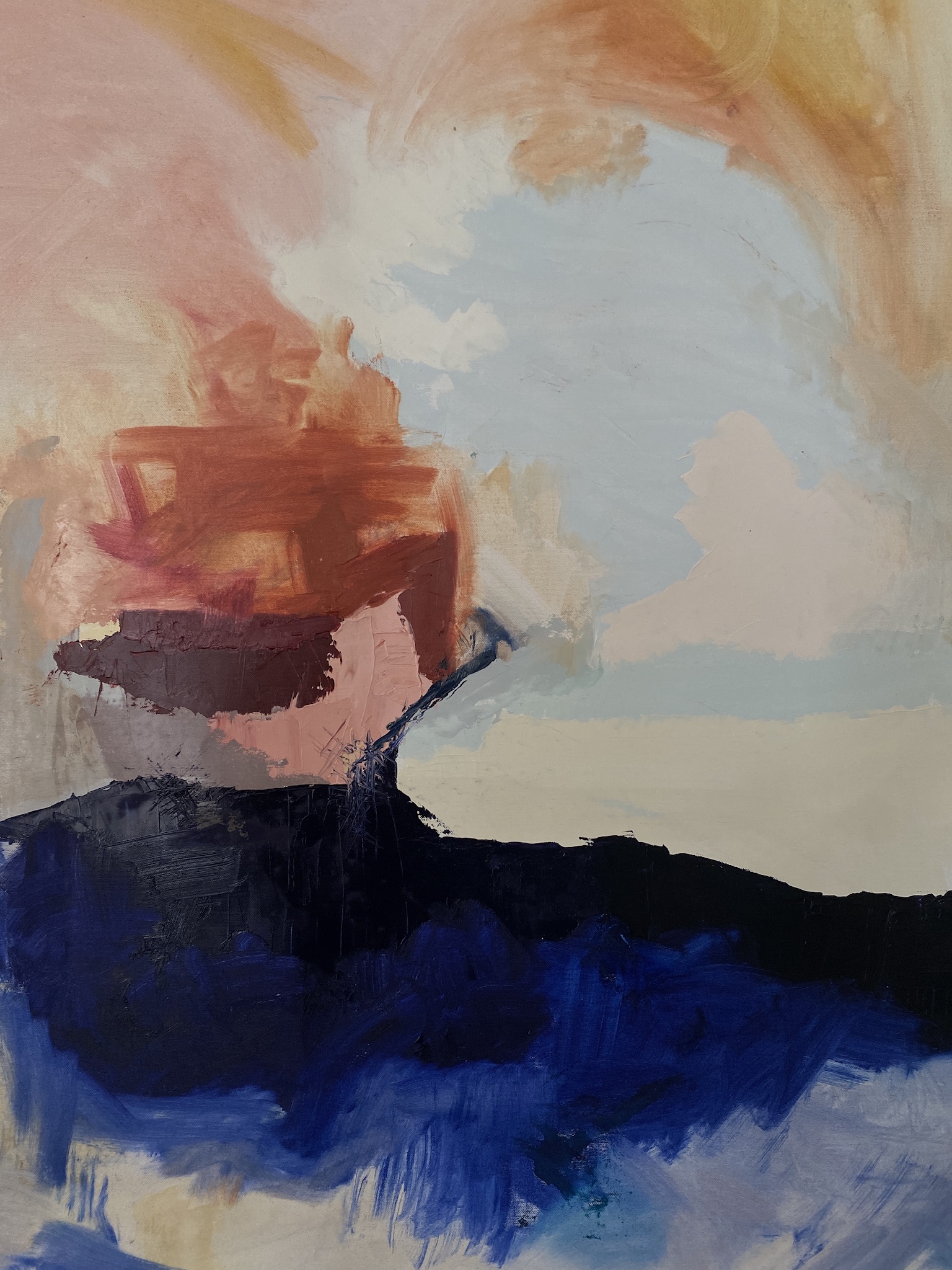 Adrienne Albro-Fisher
Colors in the Italian Landscape
Oil paint on canvas. Both works: 3'9" x 2'9"
University of Massachusetts Amherst
I am interested in color and texture when I am creating art. I often enjoy natural palettes with hints of brighter colors. Colors are one way I can bring emotion and mood into my pieces. I also enjoy exploration in texture by building up a canvas with paint. I try experimenting with different tools to create different textures. In this series, I will explore the colors and textures found in the landscape of the Italian 60s. I am interested in depicting the landscape and expressing the relationship between nature and people during this time. As I observe Florence I see places where nature creeps into the city, along the Arno, and through plants and gardens. I also see where the architecture has become part of the landscape as you view the mountains off in the distance or look out at Piazzale Michelangelo to see the red roofs stretching all over. I will pull color and texture from the stone architecture, soft forms of nature, and the daily lives of Italian people during the 60s. In doing this I will develop abstract oil paintings that express the relationship between these ideas. My hope is to represent the visual identity of the 1960s in Italy through abstraction to transport the viewer back to this time.