Leonard Bundu by David Andrè Weiss
---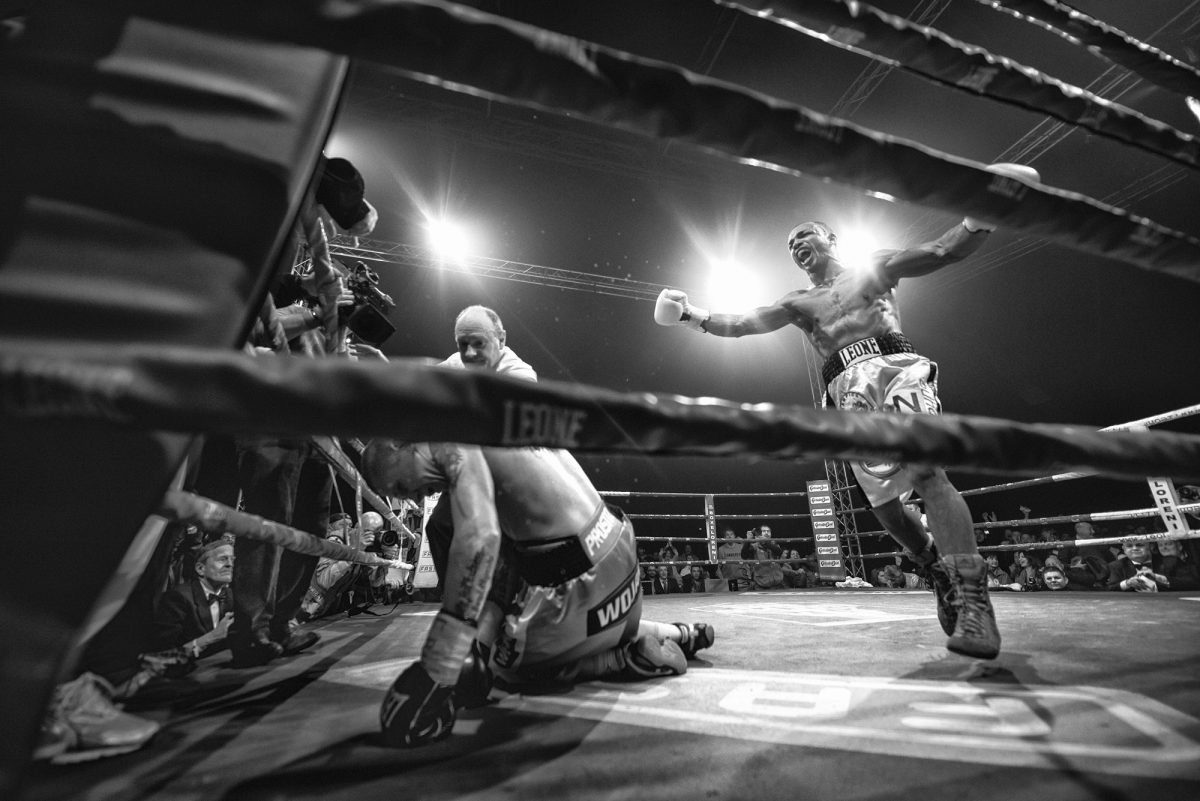 Corridoio Fiorentino, the gallery of the Digital Imaging and Visual Arts division of Florence University of the Arts – The American University of Florence (FUA-AUF), presents "Il Leone" by David Weiss.
This exhibit will be held online from April 30th until May 13th through a virtual exhibition hosted at corridoiofiorentino.it.
Works will include a special series of photographs that capture the famed professional Italian boxer Leonard Bundu, alias "Il Leone," originally from Sierra Leone.
Bundu lives in Tuscany and represented the Italian Team at the 2000 Olympic Games where he defeated the world champion Daniel Geale. He has held multiple regional welterweight championships including the European title twice in 2011 and 2016.
In this photo exhibit the images reveal different moments that Leonard has had to face. Gaining a victory implies embarking on a journey, a story, and a beginning.
The series also underlines the decisions that individuals have to make, choices in life that in turn lead to our destiny.
The following courses and their respective FUA-AUF divisions have contributed to the event organization:
DIVA | DIGITAL IMAGING AND VISUAL ARTS
Exhibitor: David Andrè Weiss
Curators: Introduction to Creative Videomaking EL